In January 2021, we collaborated with the Netcare group as they launched the Covid-19 Netcare Family Connect Project. It focused on keeping Covid-19 patients and their loved ones connected. This project was launched during the second wave of the Covid-19 Pandemic.
How did we help?
Our Social Workers worked around the clock to assist in rendering our services to many patients in need. We worked hard to ensure that we were able to assist families and patients in staying connected and feeling safe during this stressful time.
Our services rendered
We assisted in providing telephonic feedback to family members regarding their loved one's medical condition.
Provided emotional and supportive counselling to families, staff members and most importantly the affected patients.
Provided bereavement and grief counselling to family members who lost their loved ones due to Covid-19.
Arranged family member visitations and supported members during these visitations.
Facilitated video calls with patients and their family members in order to stay connected.
Employer Liaison to ensure the necessary arrangements and documentation was in order.
Provided Financial and Social Assistance.
Referral to community resources.
Discharge planning for affected patients in order to ensure a stress-free transition.
Arranged follow-ups post-discharge.
Debriefing and support groups were conducted with staff members in order to assist them during this difficult time.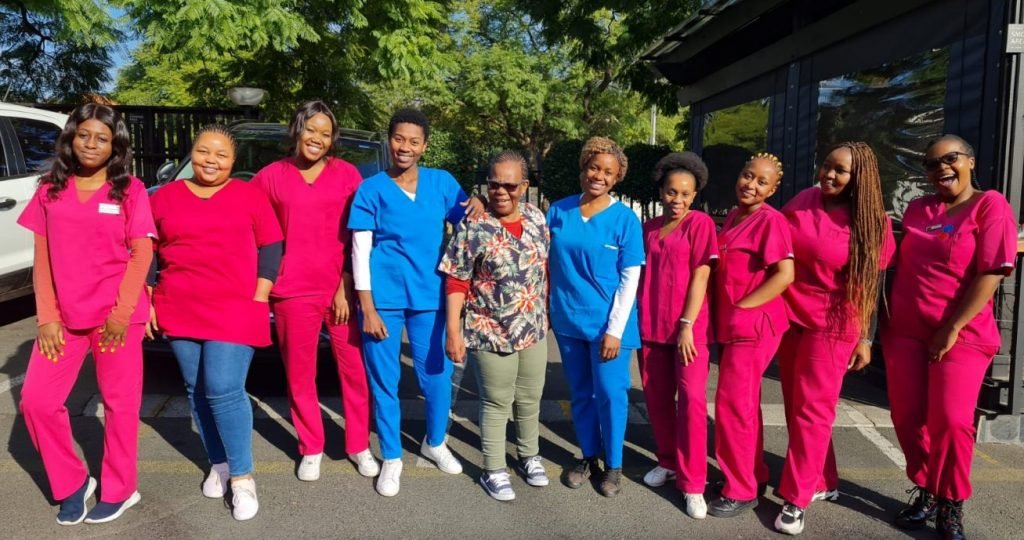 Where did this project take place?
We appointed 61 social workers across 33 Netcare hospitals to render Social Work services to patients as well as their families. Additionally, we provided assistance to the hard-working staff members situated at these hospitals.
North East Region
Akasia, Femina, Ferncrest, Jacaranda, Kroon, Linmed, Lakeview, Montana, Moot, N17, Pelonomi, Pholoso, Pretoria East, Sunward Park, Unitas, and Universitas Hospitals
South West Region
Clinton, Garden City, Krugersdorp, Linksfield, Milpark, Mulbarton, Olivedale, Park Lane, Pinehaven, Rosebank, Sunninghill, Union, Vaalpark, and Waterfall Hospitals.
Coastal Region
Christiaan Barnard, Kuilsrivier and UCT Hospitals
Our reflections on the Covid-19 Netcare Family Connect Project
Overall we believe this project was an enormous success as it had a positive impact on the lives of many patients, family members and staff members. Our patients and their families were very appreciative of the services provided as the hospitalization process was a very stressful and anxiety-provoking experience during the second wave of the Covid-19 Pandemic. Additionally, staff members also had to deal with many fears during the pandemic and the fact that they had supportive services available to them in their immediate working environment made a huge difference to their emotional wellbeing.
Moreover, we would like to express our sincere gratitude to Netcare for the opportunity to render our services at your Hospitals. We are eternally grateful for the impact our practice made on the lives of patients, families and staff members during the Covid-19 Pandemic.
Please feel free to share this story and give us a follow on Facebook in order to stay up to date with our work & projects.