It's what we do
What is Social Work?
Social Work is a profession that is fully dedicated to improving the health and well-being of individuals, families and communities. We use our knowledge of human behaviour and social systems to help people realize their potential. Moreover, we help people live fully, actively and creatively.
Social Workers assist people in every stage of life, ensuring that they get the help they need from the best resources available. There's a delicate relationship between human development and social, economic and cultural factors. Therefore, with our knowledge of this correlation, we help people work through life's most difficult challenges.
The daily challenges and responsibilities of being a Medical Social Worker vary depending on the healthcare setting, which includes Acute hospitals, Rehabilitation hospitals or Subacute facilities. Generally speaking, medical social workers are part of an interdisciplinary team of care providers and allied health professionals who work in concert to serve patients with conditions spanning over the entire healthcare continuum.
In summary, we aim to be the helping hand during the most difficult times for our patients. We want to be the shoulder to lean on and the person to turn to when in need. Here at Dube & Pottas Inc., our goal is to create positive outcomes for our patients and their families.
If we share our story with someone who responds with empathy and understanding, shame can't survive– Brené Brown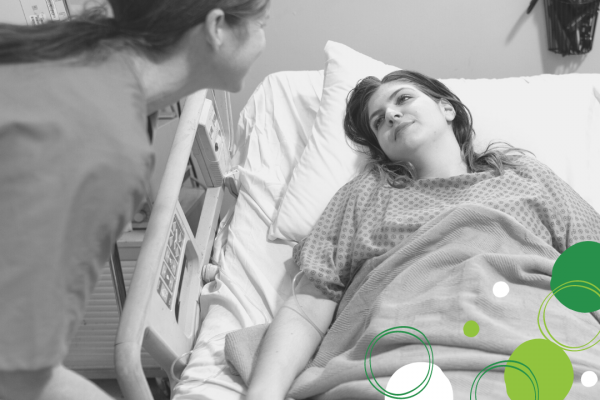 Dube & Pottas Inc. is a Private Practice of Social Workers that specialises in Medical Social Work and is based at various Physical Rehabilitation, Sub-Acute Facilities and Acute Hospitals in Gauteng and North West. We believe in giving a professional, ethical as well as a cost-effective service to our patients and families.
The practice was established in June 2015 by Mrs Monica Dube when Netcare Rehabilitation Hospital in Auckland Park outsourced its services to Dube and Pottas Inc. Mrs Dube was joined by Mareli Pottas and they employed five Social Workers. From there, we expanded our services to various other hospitals and acute facilities. Today, we work in close association with several Rehabilitation Therapy practices in Gauteng.
About Our Founder
Mrs Monica Dube - Managing Director
Mrs Monica Dube has comprehensive experience in several fields of Social Work. She has set up and managed numerous Social Work departments at various hospitals and other organisations. We are proud to call her our director and founder here at Dube & Pottas Inc.
Mrs Monica Dube, the founder and Director of Dube & Pottas Inc. obtained her BA Social Work degree at the University of the North. She obtained a Higher Diploma in Advanced Social Work Practice (School Social Work) at the University of Witwatersrand in 1984. Mrs Dube then went on to complete her BA (SW) with Honours (Industrial Social Work) at the University of Witwatersrand in 1990. Moreover, she is a trained HIV counsellor (Professor Sher 1989). Mrs Dube has furthered her studies by obtaining a certificate in Medical Social Work (Cross-Cultural Interventions) at the University of Indiana (USA) in 2000. She also completed a New Managers Programme Certificate at the University of Witwatersrand Business School in 2009.
Achievements:
Founding member of the Southern African Spinal Cord Association (SASCA). She served on the executive committee for seven years and presented several papers at SASCA's international congresses.
Founder and committee member of the Takalani Home of Children with special needs in Soweto.
Board member of Headway Gauteng as well as Tokologo Quad/Para Association.
Successfully established a therapy team at Clayton House Sub Acute Rehabilitation Hospital.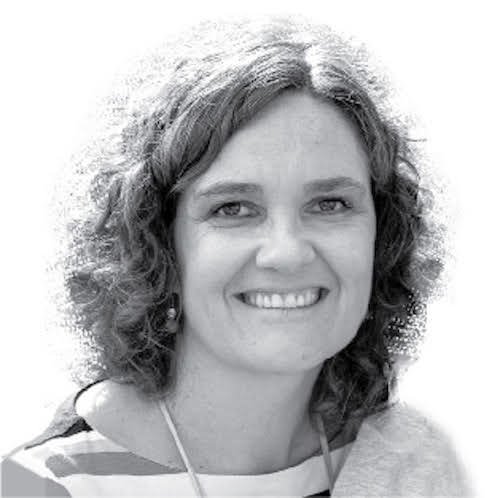 About Our Operational Director
Ms Mareli Pottas - Operational Director
Ms Mareli Pottas is our Operational Director here at Dube & Pottas Inc. She is a qualified Social Worker with several years of experience in Case Management, Marketing and Public Relations.
Ms Mareli Pottas obtained her BA Social Work degree from the University of Pretoria. She started her Social Work career at an NGO, Ondersteuningsraad Pretoria, where she gained experience in Statutory Social Work and Community Development / Services. She was then employed at Netcare Rehabilitation Hospital as a Social Worker. This is where she met Mrs Monica Dube and gained further experience in the medical field of Social Work. She then changed direction from Social Work and gained experience in Case Management, Marketing and Public Relations at Life Riverfield Lodge and Rita Henn & Partners. After that, she joined Mrs Monica Dube as the Operational Director of Dube & Pottas Inc. We are proud to have Ms Mareli Pottas as our Operational Director.